First time camping is always exciting and brings certain expectations. I remember my first camping experience when I was young. Camping is a fun outdoor activity but only if you prepare for it properly. In other cases, you will be heading home disappointed and grumpy.
This article will show you how to prepare for camping and what essentials you need to have a pleasant time outdoors. Make sure that you consider them as they can help you to stay safe in the wilderness.
Essential Things To Consider
Next things are necessities that will help you to enjoy camping and to stay protected.
1. Preparation Before Going Outdoors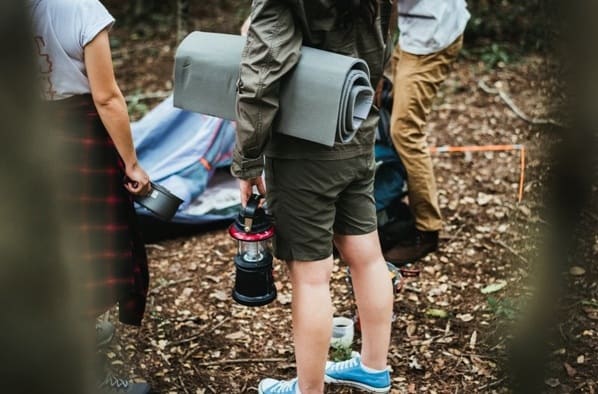 Plan and preparation is the key to success no matter what are you planning to do. Before going camping you should prepare essentials so you will be safe out there and enjoy nature. Consider things that you will need outdoors and have in mind that nature can be rough.
Gather necessities in one place so you won't forget any of the things at home. Don't forget to reserve your spot at the campsite if you are going there.
2. Choose A Proper Camping Tent
When it comes to buying your first camping tent you should think all through and not just buy the first tent that you see.
Why is this important?
There are different camping tents available from several tent manufacturers from which you can choose. It is not vital to choose the most expensive tent as it doesn't mean that will serve your camping needs.
For this reason, I am giving you advice on how to choose a proper tent regarding your personal needs.
Capacity
Camping tents differ regarding the number of campers. Are you going camping alone or will you have a company?
If you intend to camp solo then it is ok if you choose a one-man tent that will have a vestibule to store your gear and other stuff that doesn't belong in a tent. However, if you will camp in the same tent with your friends or family you should think of a tent of a bigger capacity.
Let's say you are going camping with your two best friends. In this case, you should bring a 3 person tent at least but I strongly recommend you choose a personal one because you will have more room inside.
Know that some tent companies are advertising a tent with specific camping capacity but it is always better to buy a tent with some more space inside to be sure of the comfortability.
Season
Choosing the right season tent is another thing to consider. Why is this factor one of the most important ones?
A season of the tent tells you when it is best to use it. You will find 3 and 4 season tents on the market. What are the differences?
There are mostly 3 season tents on the market that are meant to use in spring, summer, and autumn. This type of tent is not appropriate to use in winter. They have more mesh material and are generally lighter than 4 season tents.
A 4 season tent is built to withstand snow, stronger storms with the wind. They are durable and sturdier than a 3 season tent. These camping tents often come with technologies that outdoor companies developed to additionally protect you when being in the wilderness.
If you intend to camp in the winter or in the mountains pay attention to the season and technologies.
So, a general rule is to choose a 3 season camping tent if you will go camping in the normal weather conditions while it is best to invest in a 4 season tent if you will camp in harsh weather conditions.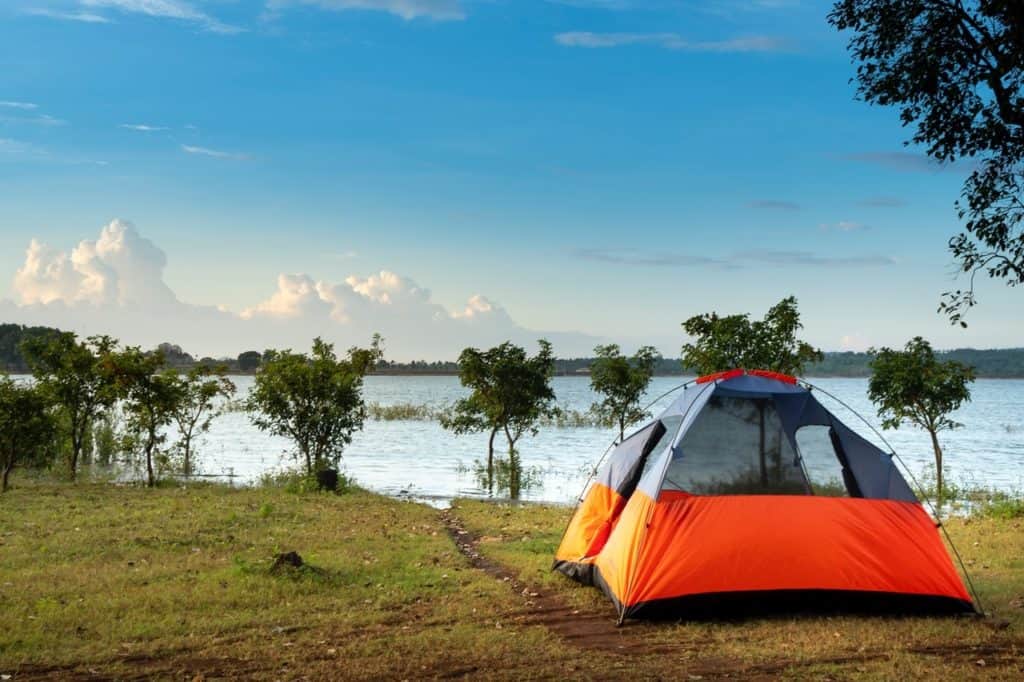 Material
When it comes to tent material you should pay attention to different types and choose the one that will serve you when you will be out there. I will explain some of the most used fabrics so you can decide which would be the most appropriate for your adventure.
a) Polyester
Polyester tents are the most common among camping tents today. This fabric is light and its maintenance is simple. Polyester is a synthetic fabric so the rain doesn't get through. These are cheaper than other tent types and dries quickly.
The downside of this material is that it is not a good insulator. This means that it can get very hot or cold in a tent. Because it is a synthetic material, it can contribute to condensation due to not so high breathability level.
It can also make noise when the wind blows so it can be disturbing if you want to sleep or rest a while.
b) Nylon
Nylon tents are light in weight and often coated to prevent water from getting through the tent. Tent manufacturers use silicone, acrylic or polyurethane (PU) coatings to repel precipitation from the tent.
This fabric is synthetic which means that it is not as breathable as other natural fabric tents that I will present in the next lines. Nylon can get saggy when it is raining. Some of these tents have a ripstop mesh to prevent a tear from becoming bigger.
c) Canvas And Cotton
Cotton and canvas tents are known to be natural fabrics from which camping tents are made. Let me tell you about the canvas tents.
In the past, canvas tents were the most popular type of tents. They were made out of hemp but today cotton replaced it. If you will see a tent that is labeled as cotton or canvas know that there isn't any difference between them since both are made from cotton.
What are the features of cotton tents?
Remember cotton is a natural fabric so this means that this type of tent will be more insulated and breathable than synthetic ones, and also prevent condensation better.
How about when the rain starts?
Well, all-natural materials absorb moisture well and it is not any different when it comes to the canvas. Meanwhile, if you worry that canvas will let you down when it rains, don't worry as the tent fibers will extend and protect you from the leakage.
Canvas is durable and its color won't fade. You won't hear a canvas material to flap. The disadvantage of these tents is weight. They are heavier than nylon and polyester ones so they aren't appropriate to carry on your back.
Still you can put it in your car and drive to a camping location. Setting it up can also be time-consuming since the material is heavy to rise. Because it absorbs moisture faster than synthetic tents it dries longer.
Make sure you dry it 100% on the sun before storing it to a storage bag. They are more expensive than tents made from synthetic materials and are easier to tear.
d) Poly-cotton
This is a cotton material tent with some polyester in it. These shelters have the features of cotton tents; however polyester makes it even better because it won't tear as fast as a traditional cotton tent.
3. Pitching Location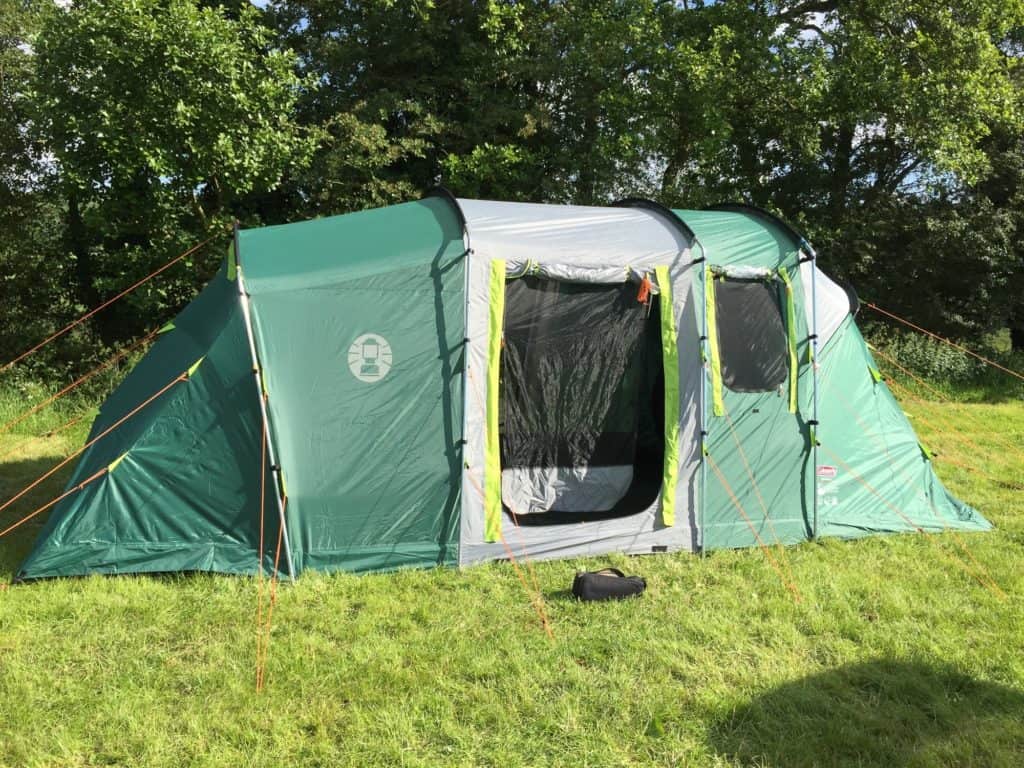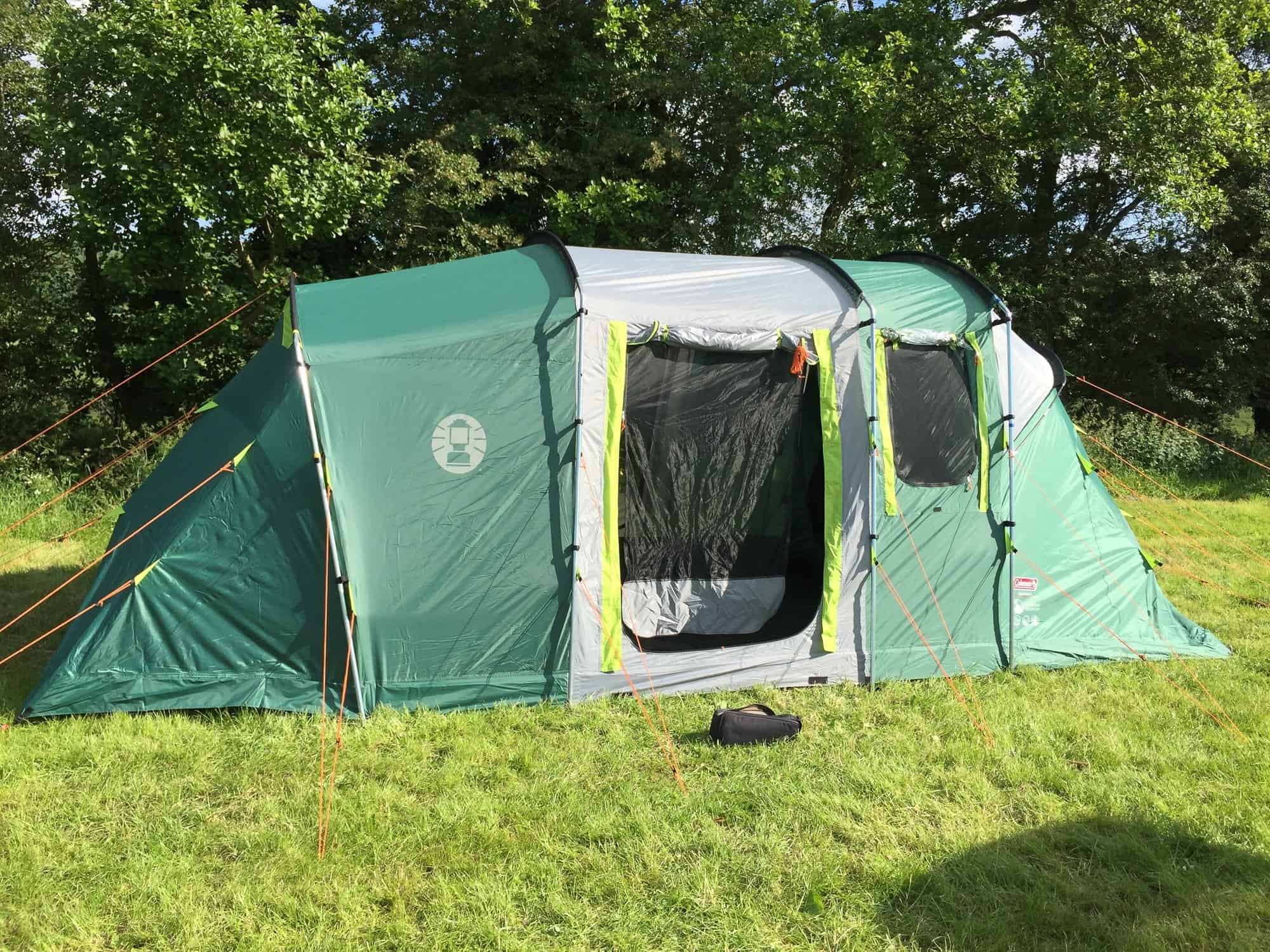 Pitching location is very important as your journey will depend on it. There are locations in nature that you should avoid. If you want to avoid puddle and wind blowing your tent away you should know the proper tent setting locations.
Pitch your tent so the branches won't fall over your tent. The ground should be flat so the rain won't gather around your tent. Also, don't pitch it on the hill due to the wind. Find a peaceful place where grounds are flat and avoid flooded lower areas.
4. Food And Water Supplies
Food is another necessity that you need to consider when camping. Nature offers some fruit and other food sources but you can't count on it. Camping involves hiking and exploring surroundings so you will need energy. Consider canned food, dry food, and foods that won't spoils soon.
Bring water with you as you don't know how clean water sources will be out there. If you will travel to the camp in a car there won't be a problem since you can bring enough water.
However, if you will travel by foot pack some water in your backpack. You can get some iodine tablets which you can use to purify the nature's water sources.
5. Clothes
Weather can get harsh in the wild so you should bring the right type of clothes. Pack synthetic clothes that won't absorb moisture from the air.
Cotton is not appropriate outdoors because it absorbs moisture well. You shouldn't wear wet clothes because you can get hypothermia and get sick. Pack shirts, pants, socks, underpants, waterproof jackets and shoes so you will stay dry.
6. A Map And A compass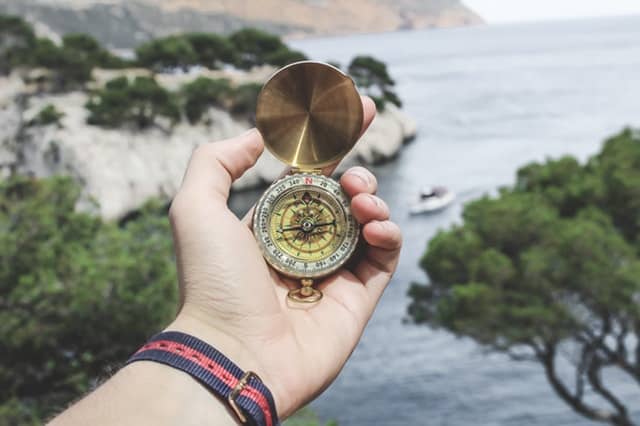 It is essential to bring a map of the camping location and a compass for orientation. If you will go camping at the campsite you can get a map of the surroundings at the stuff of a campsite if they have it.
However, if you will go wild camping bring a map and a compass with you. If you are not sure where you are going then it is better to stay around the campsite.
7. Sleeping Equipment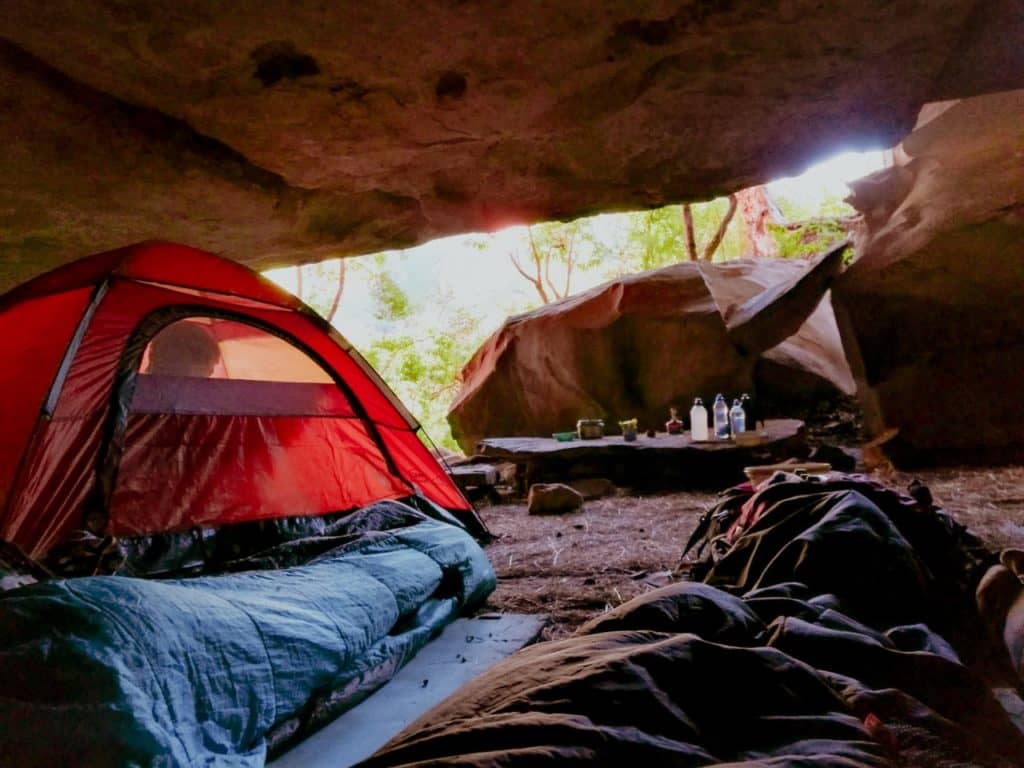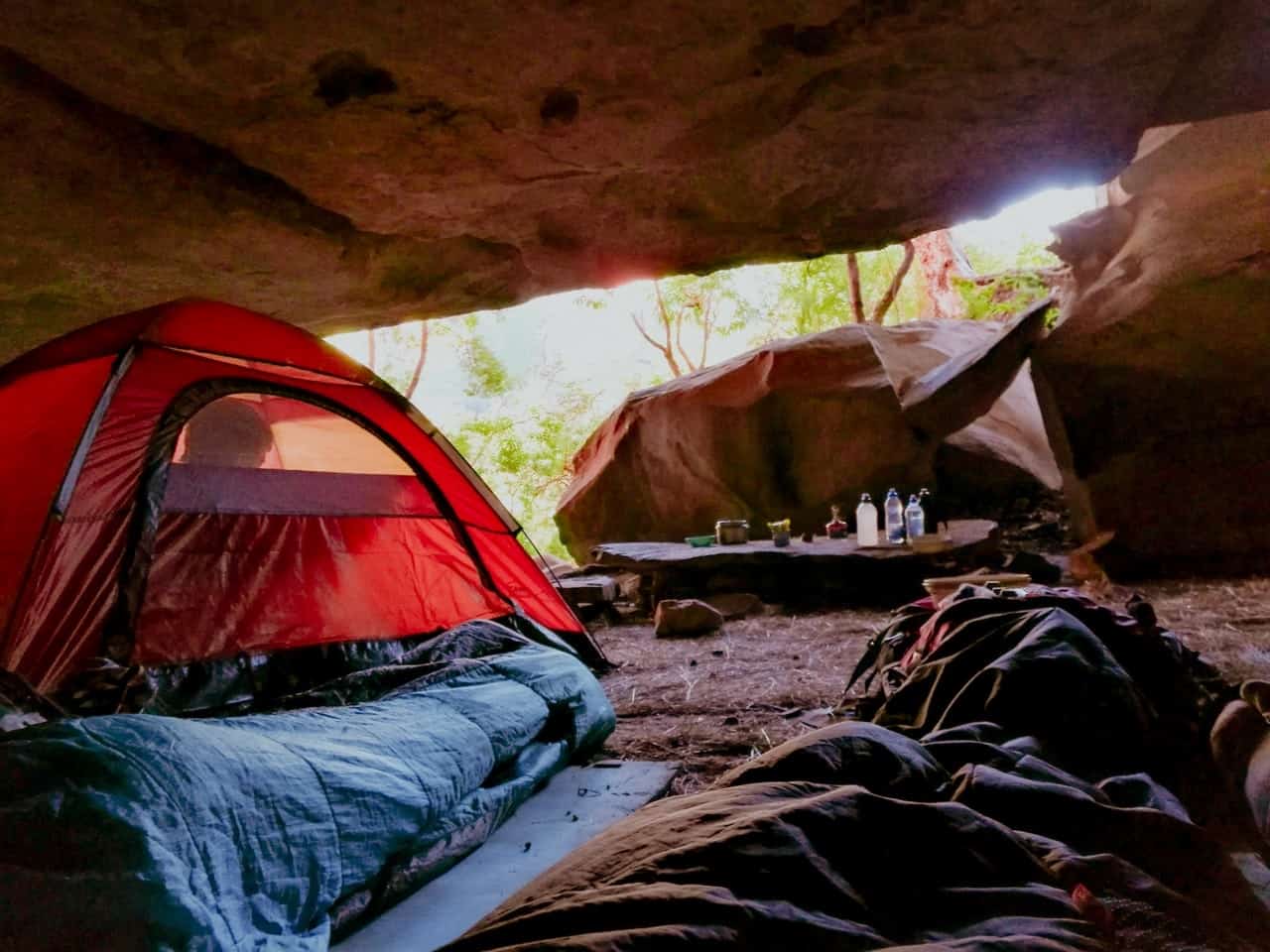 Can you sleep comfortably in a tent? Yes, you can.
Know that grounds in nature and not as your bed at home so you need to bring some padding. There are many options when it comes to bedding equipment for outdoors. You can get a sleeping bag, a cot, or a mattress. The type of bedding depends also on the tent you are using.
If you are solo camping then you can't bring a cot with you since it is too large to fit in the tent. However, if you will be camping with a bigger tent there are no boundaries which sleeping equipment to choose.
8. Medications
Medications are far most important to you if you are taking medications regularly. Let's say that you are a diabetic. It is crucial to take your medications at the right time so you won't experience the worst.
There are no people in the wilderness so make sure you have enough medications with you. I recommend bringing some pain killers and a health kit as well as you never know what could happen.
9. Personal Hygiene
Having proper personal hygiene can be a tough task for beginner campers. At home you have a shower, a toilet but how about in the wild? There are solutions for this so don't you worry.
Taking Care Of The Waste
Regarding waste, you can get a shovel and dig a hole where you will do your thing. It is important that you don't leave any waste and garbage in nature.
We all want to return to a clean spot right? Another interesting alternative is to get a portable toilet. It will come handy but only if you are traveling by car. If you are on foot it is better to dig a hole.
Having A Shower
You won't have a warm shower like at your home but you can still take care of proper hygiene. There are portable showers that look like a tent where you will have privacy to clean yourself.
Another way to clean yourself after a long day is to find a creek or a lake to take a bath. If the water is to cold then it is better to use wet tissues or to warm some water over the campfire.
10. Always Tell Someone Where You Are Going
You can get lost in the wild or can be attacked by animals such as a bear so always tell someone where you are going and for how long. If you won't return till the date you told your friend he will react.
Consideration And Planning For The First Time Camping Trip
Camping is fun, no doubt here, but still, you should know which essentials are needed for you to take them with you to stay safe and well. Your well-being comes first so don't forget about the 10 essentials that I recommend for you. If you will prepare for the trip you should have a nice and peaceful time in nature.
I wish you a happy first-time camping experience!