A camping excursion cuts the strings between you, your old environment, and your worries, but insecurity is ubiquitous — so it follows you to the campsite.
Fortunately, though, it's something you can keep at bay using the RIGHT measures. So the question is, which are these right measures?
And the answer is; the ones you'll read about in this gem piece of writing.
This article not only lists but also demystifies the top camping security tips to put into practice while having fun away from home. With the tips, you'll have the fun you went for. Otherwise, your fun may turn out to be another worry. Let's dive right into the tips below.
Choose The Right Camping Site
Security at the campsite starts from your strategic location. There are a few rules about where to set up your tent. I don't like setting my tent up by the roadside (where too many people pass by). I may leave something valuable outside the tent, and that often arouses temptations among passers-by.
However, it's advisable to set a tent where a few people often pass, though not too close to them. This will likely make thieves disturbed. They won't know if the tent's owner is around or not.
Also, don't choose a lonely location. That's thieves' best place to steal. An isolated site is also dangerous from the word 'go'.
When others are camping around that place, it's a camping spot. Don't leave that place!
Lock Up Your Gear
Campers like me love bringing along bicycles. Whenever it's not in use, I lock it up properly. Otherwise, everything else that has a locking mechanism should be locked up when not in use.
Things like food, shoes, clothes, and others can be locked up inside a car, cabin, RV, or tent. You can lock your bicycle to a nearby big tree, your car, electric pole, or anything big and permanent around your campsite.
Always remember to lock your car, if you have any! Thieves are capable of anything — they can use the car to steal everything you had, very possible!
You can use a padlock that has an alarm to alert not only you but the public about the theft. It has helped myriads of campers.
Keep Your Gear Close
When you're at the campsite, make sure you can see all your gear in a single glance. Organize them neatly around you, or keep them inside the car, and some in the tent. When they're scattered apart, especially at crowded places, someone might pick one even without you noticing.
Also, they may mix up with others' gears and get lost that way. Animals may as well disappear with some — like an empty food can that smells meat.
In areas with many people, keep your gear even closer.
Know Your Neighbors (And Let Them Know You, Too)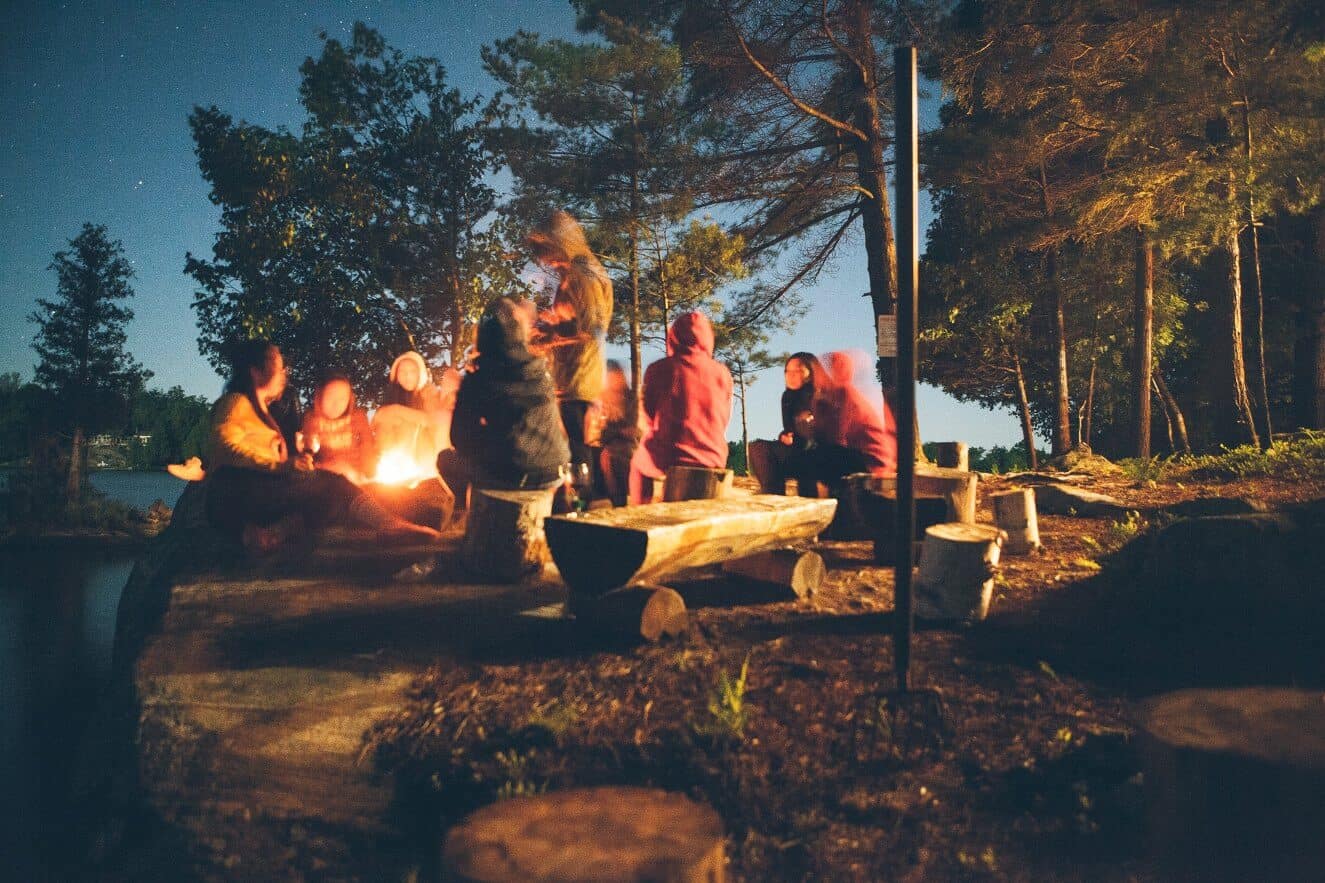 You have a common interest with your camping neighbors — having fun. Knowing one another is part of the fun, and could be an added security if used well.
When you are friends (or even acquaintances), you can watch over one another's properties when either of you isn't around, even without them requesting it.
One day while camping at a beach, a neighbor stopped one of the friends that I had sent for my fat tire bicycle and sent him off the place until I had to intervene. She (the female neighbor) told the friend to go back and come with me because he wasn't one of the campers there.
When my friend (the one I sent) came back and told me the news, I was happier than sad that he never returned with the bicycle. I felt secure. I love the spirit.
Don't make too many "please-watch-over-my -property" requests. Don't trust everyone!
Don't Show Off Your Most Expensive Gear!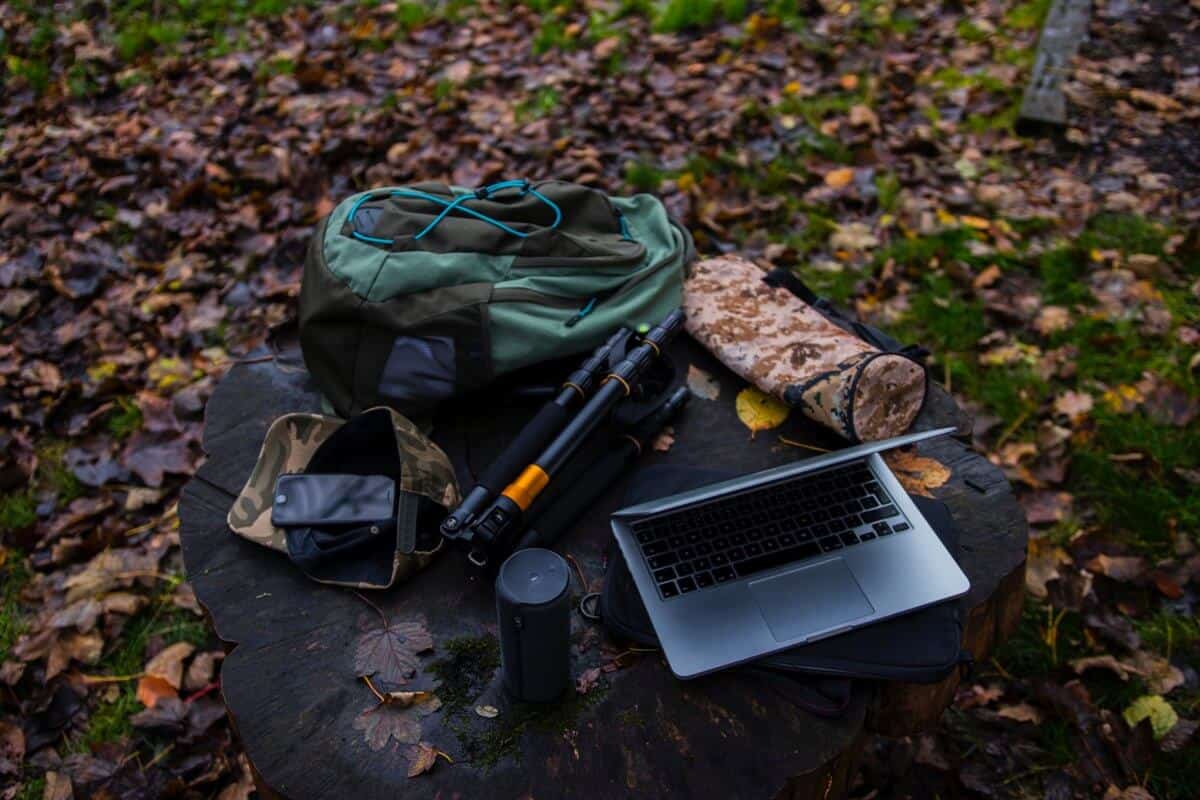 This should be obvious. Your expensive gear must always only be out when they must be (when in use). You won't leave your costly clothes out while going for a hike. Take care of your expensive hiking shoes, satellite phone, cooler, laptop, phone,tablet blah blah blah. In fact, lock 'em in the car.
Your bicycle is also expensive, and I repeat; lock it up! Otherwise, they'll also go camping forever.
Carry only the things that you'll NEED to the campsite.
Always Have A Satellite Phone With You
Going to camp without a satellite phone is like going for a hike without shoes. The phone will be needed when there's an emergency, and you have to ask for help.
If you went camping as a team, it's also required. Someone may have gotten an accident, so s/he will call the others for help. Most campers often rent camping phones, and this is very cost-effective.
While having the phone is a safety measure, keeping the phone safe is another.
Always Look Back Before You Leave
While leaving the camp for a hike, swim, skate, or any other recreational activity, look back for proof of security. You may think that everything is locked up, only to see your bike standing there without a chain around it. We all forget, but we can help it by proof-checking.
You can use lock alarms that remind you to lock your gear when you go a distance away from them.
Bonus Tips.
Seven tips may not be exhaustive. Take a look at the following bonus tips, too.
√ Watch your diet
√ Learn essential campfire safety tips
√ Carry a torch
√ Have with you a defense tool
√ Carry a radio so that you leave it on while away to create an impression that you're inside the tent
The Bottom Line
I'll call you wise for deciding to do your security research before setting off for your next campsite. With the tips above, you'll be safe than sorry. However, don't just be a reader and not a doer. Put them into practice, and camping will be fun.
Have a happy camping experience, pals!!!!!