For most campers, the main concern staying cool and fresh when camping, especially during packing the light or setting up some campfire for warmth. Lugging laundry soaps are not obvious options on camping site leaving most of us with a rank of smelling clothes which comes with a negative effect on the camping trip.
Most people will opt to terminate their trip early due to the pungent odors lingering them all day and night.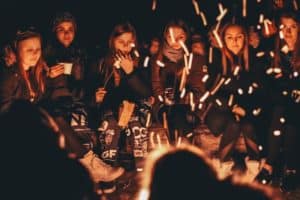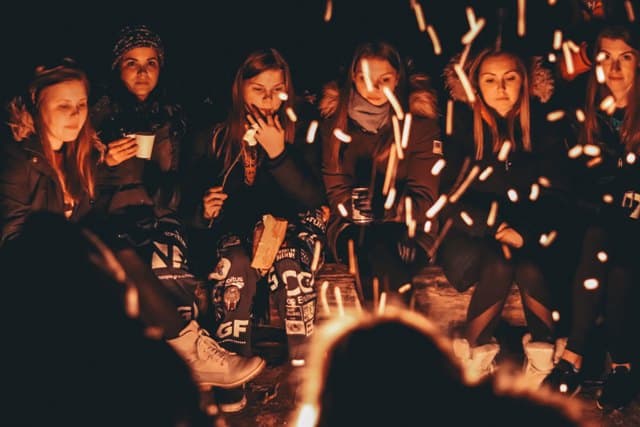 Fortunately, we have various methods on how you can get campfire smell out of clothes and ensure that you stay fresh.
Whilst Still Camping
If you are a kind of person who gets fed up easily with the scent of a campfire, then below tips are for you. You don't have to wait until you get home to fumigate your clothes. The following are some of the tips on how you can do it:
Alcohol Spray:
What would a camp party sound without a little alcohol?
Alcohol is one of the most preferred ingredients used by world-class designers in perfume manufacturing. This is mainly because, when it gets hit, it starts evaporating and eventually releases a good odor socked in it.
Using vodka or any strong liquor is the easiest way of getting rid a smoky scent off your clothes.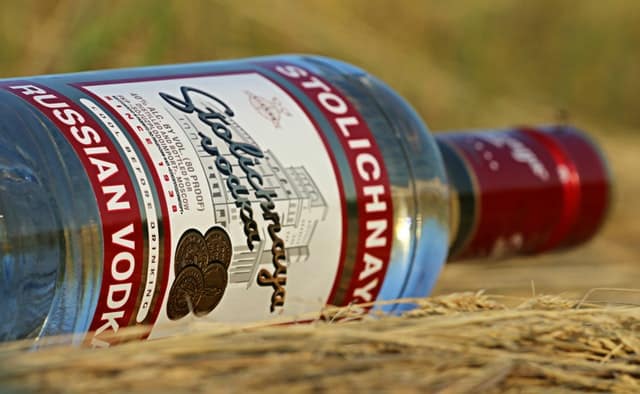 This cleaning method requires you to mix hot water with the liquor and then soak your clothes in this mixture and rinse them thereafter.
Alternatively, you can also mix your liquor with warm or hot water in a spray bottle, in case it is available. Spraying your clothes with this mixture and leaving them to sundry will help to keep off the campfire smoke.
Don't worry about smelling like you have just got back from the club because as the liquor evaporates hence taking away any bad odors and the potent odor will go away once the booze evaporates leaving your clothes to smell good.
Lemon Spray:
While this fruit may make the least appearance on your camping list items, it would be a good idea if you include it as essential requirements on your camping. Any other citrus fruit such as lime can do the trick better but lemon is mostly preferred.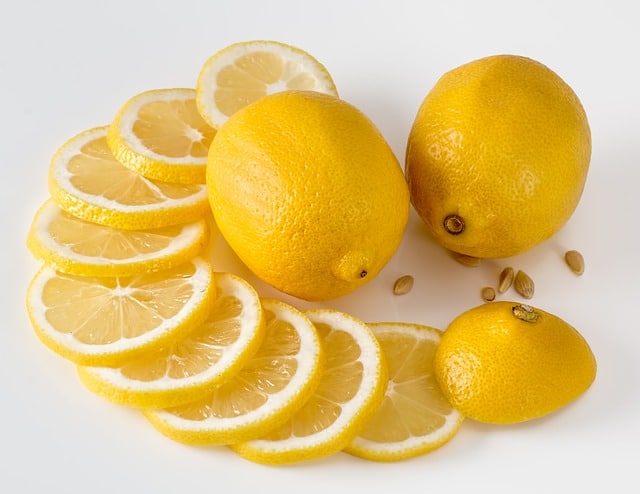 For this method, you need to mix chopped lemon into warm or hot water and spray over your clothes.
Alternatively, suppose a sprayer is not available, you can squeeze lemon, rub it into your palms, and then use it to cover the clothes.
Although it is not an ideal solution for getting campfire smoke off your clothes, this method can still do you a much better solution in getting your clothes fresh. The citric acid in the lemons works by neutralizing the smell by reacting with smoky chemicals hence leaving your clothes with non-odorous scent.
Rinse And Sun Dry: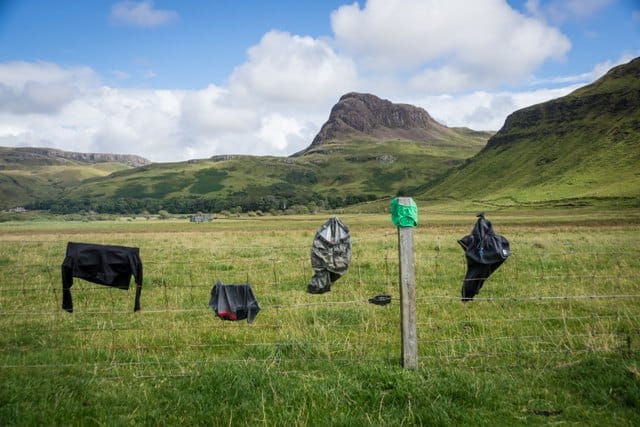 The easiest and quickest method to keep away campfire smoke is to wash them in warm water and leave them to dry on the sunlight in a cool breeze area to dry.
Biodegradable Travel Camp Soap (8 Ounce) Organic Portable...
[BIO DEGRADABLE TRAVEL SOAP] - This camping liquid rinse essential is an ideal environmental camp hygiene solution, as it contains no harmful dies or fragrances. Allowing you to keep your cooking and backpacking gear clean with this little bottle. Perfect for camping, hiking, backpacking, canoeing, boating, and more!
[WILDERNESS DISHWASHING] - This unscented wilderness wash is formulated to clean gear, laundry, tents, and utensils effectively while being eco conscious. Enjoy the outdoors with clean gear and sanitary cooking supplies, and this camping soap does exactly that! Ideal all purpose soap and compact travel camp supplies
[ENVIORMENT COMPATABLE] - This backpacker soap bottle is compatible with any kind of water you might find yourself in: works great in hot and cold water, whether fresh, brackish, chlorinated, or saltwater. No matter where you are, this soap will lather and clean well. Bio degradable soap for back pack and tent
[CONVENIENT TRAVEL SOAP] - This lightweight camping gear is conveniently sized in a small 8 ounce bottle, so it can easily be carried with you no matter where you are going! Enjoy this eco friendly camping toiletries to keep your gear at your basecamp or trailer. Perfect for any hunting or clothing wash kit
[FOR ALL OUTDOOR ACTIVITIES] - This environmentally conscious gear for nature is a choice cleaning solution for any outdoor activity or trip. Enjoying an outdoor campfire, to hiking beautiful mountain trails, or even sailing on a serene lake scene. Unscented biodegradable dish soap and all purpose camping soap
Last update on 2023-12-03 / Paid Link / Images from Amazon Product Advertising API
This method is most ideal when you don't have liquor or lemon available on the campsite and is widely used by most campers. While it's also not the most effective method for doing this task, you can't still go out of favor of getting your clothes smelling nice and cool.
After Camping (At Home)
In case you don't mind a little bad perfume from campfire for a few days at the campsite, you may want to pile your clothes until you get home to deodorize them. This can also save you time and resources while still in the campsite. Let us see how we can achieve this:
Hot Water Wash:
Before you do your laundry, be sure to confirm the labels of your clothes to use only the hottest temperature allowed by the manufacturer. Hot water softens the fabric allowing detergents to penetrate better. This will ultimately help you get the campfire smell off your clothes.
Arm & Hammer Plus OxiClean Odor Blasters Fresh Burst, 70...
Odor Blasters eliminates tough odors!
Powers out dirt and odors using the power of OxiClean Stain Fighters and ARM & HAMMER freshness
Specially formulated for body odor, sweat and musty­towel odors
Powered by OxiClean, America's #1 Stain Fighter Additive Brand (Based on units sold)
Laundry detergent specially formulated to have long-lasting scent
Last update on 2023-12-01 / Paid Link / Images from Amazon Product Advertising API
Vinegar Wash: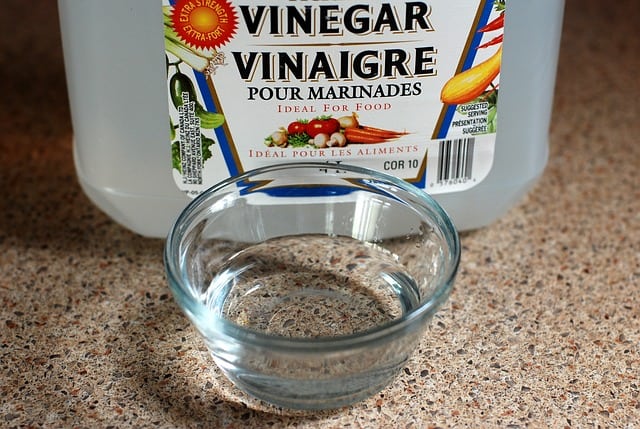 White vinegar along with other laundry detergents can also help you keep away strong smoky smells from your clothes. The amount of the white vinegar you will use is determined with how strong your campfire smell is.
Baking Soda Wash: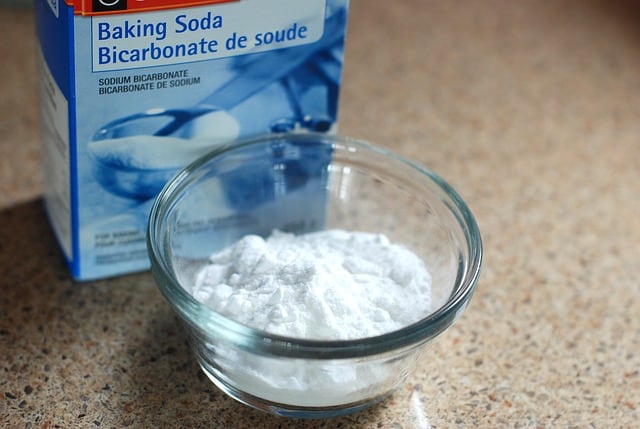 Baking soda is the most eco-friendly solution of getting campfire smell from your clothes because it does not pollute the environment.
Last update on 2023-12-03 / Paid Link / Images from Amazon Product Advertising API
Baking soda works by killing all the odor, including sweat, smoke or any other smell. This can be done by placing your clothes in a washing machine and wait for detergent to be used up, and then add an appropriate amount of baking soda.
Vinegar Bath Wash:
For the most notorious smell, one of the best solutions is to prepare a bathtub full of hot water and add an appropriate amount of vinegar. Soak your clothes in the bathtub for a few hours and be sure they are properly covered with the water.
Enzyme Cleaner Soak:
This method involves mixing hot water with a small portion of enzyme cleaner in the bathtub and soak your clothes in the solution. After a few hours, proceed with the regular laundry routine.
AmazonCommercial Multi-Purpose Enzyme Cleaner, Mint, 1...
1 gallon bottle of multi-purpose enzyme cleaning solution for a wide variety of surfaces and environments – use on carpets, furniture, hardwood, tile, drains, liter boxes, garbage cans, RVs and more
Breaks up complex organic proteins, pet smells and stains, grease, oils, and more for effective results
Powerful enzymatic formula removes stains and odors deep in the carpet
Attack grease, fats and other organic matter that cause slow drains and unpleasant odors - not a hazardous, caustic drain opener effective on bathroom clogs from hair
Non-corrosive, non-flammable, non-acidic, and non-caustic with a fresh mint scent
Last update on 2023-12-01 / Paid Link / Images from Amazon Product Advertising API
Take Away Points
Using warm water is more efficient than cold.
It can be a good idea if you accompany you some of the accessories such as lemons, liquor, and other important detergents to help you clean your clothes in the camping site.
If your chosen method does not work out for the first time, keep trying again and again.
Always put in mind that the sun is best for sanitizing washed clothes. Drying your clothes in a cool breeze area after washing them can be a good idea.
Final Word
Clothes with campfire smoke smells are natural with campers. Interestingly, this can be avoided being part of camper's life now that there are different methods to get campfire smell out of your clothes.
You can now the benefits of the campfire without getting worried about smelling bad. So, the next time you go camping, don't mind blasting your night with a campfire because your mornings will still be fresh and clean.