Mountain camping is one of the best experiences you can do to discover nature and also to reveal the secrets of your soul. Every individual wants a different kind of mountain camping trip.
While some will be happy to take along friends and heaps of luggage, others will be glad to go to the mountain alone with only one bag to suffice them.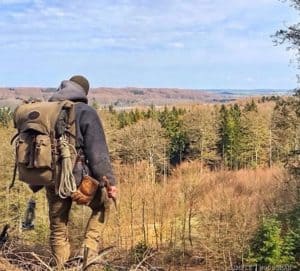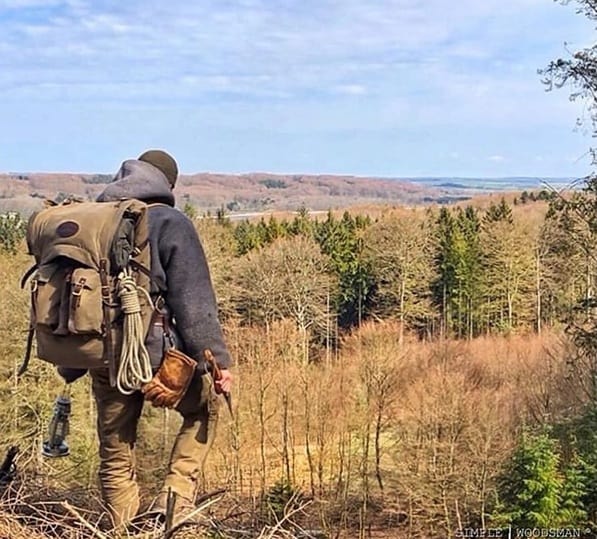 When you ask experienced campers about the most important thing for a camping trip, their opinions will vary. Some will tell you it's a map while others will say never leave your camera at home.
While there are some differences in opinion, there are certain items that are essential to take along on a mountain camping trip.
Here is a list of the must-have items when you are packing for your mountain camping trip. Even if you are traveling with a group, it is recommended to carry your essential items with you.
Camping Blanket
Mountain trips are usually days long; when you intend to camp, you are likely to stay for days, or maybe weeks. For that duration, you will need something comfortable to sleep. A camping blanket or a sleeping bag is a must-have.
It not only keeps you warm but also acts as a good source of cushion for your body parts. Nighttime on a mountain can become considerably cold because of the high altitude; there may be chilly winds blowing, regardless of the season.
So, a blanket is an essential item to take along on a mountain camping trip.
There are some alternate options as well, for instance, a tent. A tent will protect you from rain or snowfall, but inside a tent, you will need something to keep you warm. Sleeping bags or blankets can be easily packed; thus, eliminating heavy luggage.
Water Bottle:
You must be wondering why one would need to take along a water bottle?
Water is readily available, no matter where you go. In camping areas, you can never be so sure about the quality of water. Depending on where you are camping, you will need water for drinking, cooking, and cleaning.
Instead of searching for water along the way, it is better to take a bottle that you can refill wherever you find clean water. Instead of taking a small water bottle, take a wide-mouthed plastic bottle that is easier to carry and can contain a sufficient amount of water.
Flashlight
It is one of the most important items that you should not miss in any case. It is a must-have item. You have no idea how repeatedly you are going to need a flashlight during your whole camping trip, so check the batteries before you pack it.
Try to grab a torch that is easier to carry, and is capable of providing plenty of lumens.
Some people prefer headlamps, but we recommend going with a flashlight that is smaller in size and easier to hold. Headlamps are heavier, bigger, difficult to hold, and may not offer a long battery life.
Multi-Tool
Before leaving for a mountain camping trip, you might not consider Multi-Tool as an essential item. But once you have been in a situation where you need an item and felt helpless without it, you will realize why we are suggesting multi-tool as a must-have item.
A multi-tool consists of some essential tools like a screwdriver, scissors, pliers, and some cutting tools. It is almost impossible to get such tools in camping areas.
There is a variety of multi-tools – from basic to the heavy ones – it is for you to decide what to carry along. One thing you must not forget is the balance of items; therefore, take only those things with yourself that you are going to need.
Emergency Kit
Before you pack things for your trip, you must keep every kind of scenario in your mind. You don't need to pack a lot of stuff for the emergency kit; just a few basic things would suffice.
Pack a survival kit with your toothbrush, towel, and everyday need items. Also, do not forget to pack a few bandages, band-aids, and a pain reliever that will come in handy during emergencies.
Some campers prefer survival and emergency kits available in the market. Others prefer to make their survival and emergency kits, adding things that they think are necessary for the trip.
Tent
A tent is one of the most important things to take along on a mountain camping trip. Tents vary in capacity, color, material, and in a lot of other ways. You can choose the one according to the place where you are headed.
If the selected tent is big and bulky, you should share the responsibility of carrying the tent between your mates. One person should not end up carrying the tent's load all through the hike.
It is an essential item that you are going to regret leaving at home. The best time to camp is the night time when you are all tired and want to rest.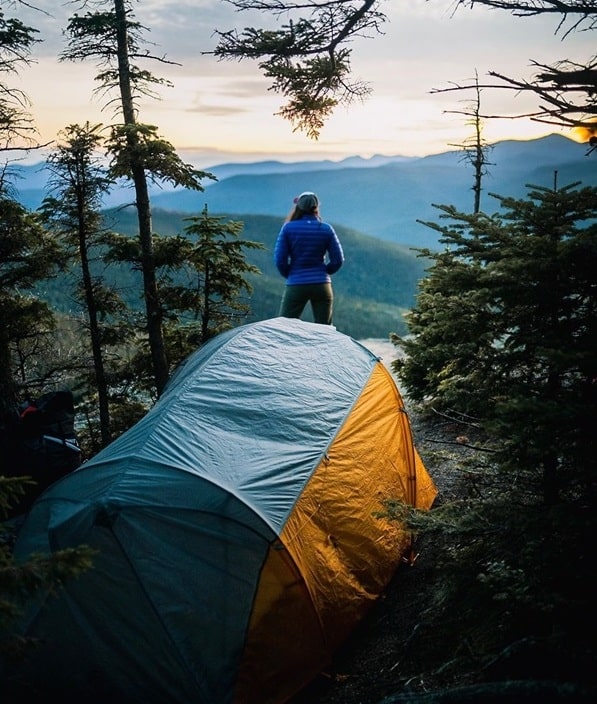 If you are staying in a hotel and camping to nearby mountains, then you can select a hotel that offers a soak in a hot tub. It is a perfect way of unwinding your exhausted body after a day of hiking.
Even if their hot tub seems old, do not worry about the lifetime of a hot tub as they last very long and are super effective. After a soak of a few minutes, you will have a relaxing sleep, and your body will be ready for a hike on the next day.
Camp Stove
Another essential item to bring on a mountain camping trip is a camp stove. Although open fire can be used for cooking, you should inquire with the local authorities if you are allowed to light a campfire in the mountain areas or not. Depending on the season, weather and fire hazard, permission for camping fire varies.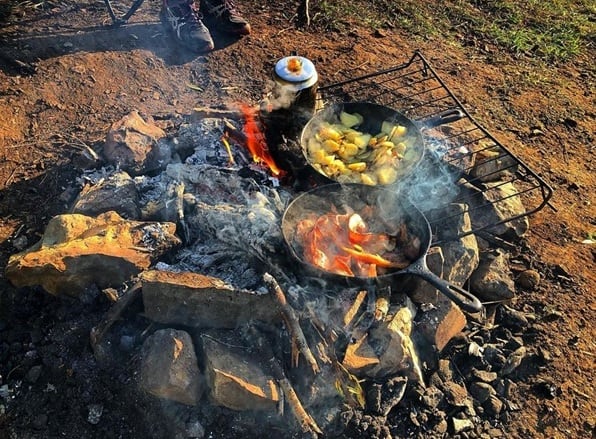 Most novice campers do not know how to light a fire, let alone how to light it out. Campfires are dangerous as well as they can get out of control.
If you didn't bring along a camp stove and you are camping in damp weather, you might even have to sleep hungry if you cannot light up the fire.
A camp stove is a safer option while you are camping. Never forget to bring along cam stove's fuel or check its batteries before you set off. Snacks wouldn't suffice you on a mountain camping trip because, after an exhaustive day, your body will need food to refuel itself.
Map
Even if you are sure about the intended destination, you must bring the map at all times. After all, it is not heavy and can be folded to fit in anywhere.
It is a must-have, not an option. Alternately, you can choose digital maps to help you locate the route.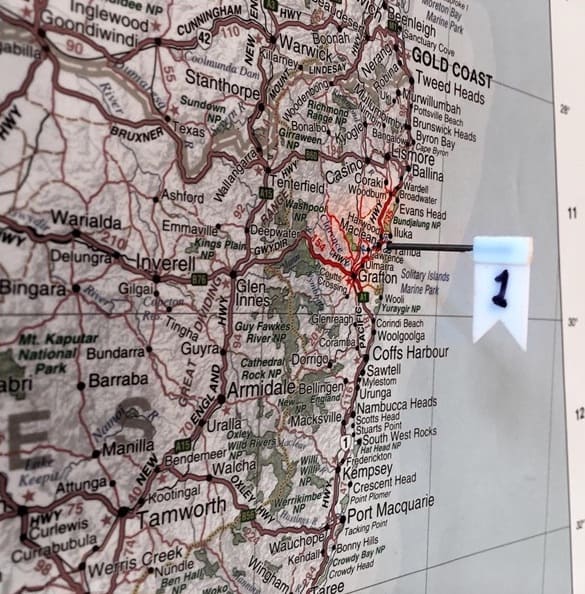 Even if you have been to this place before, still get your digital or physical map because may be the route you are familiar with is blocked or has a danger. A map will also help you to determine how farther you have reached, or how much traveling you still need to do.
At hiking places signals are uncertain; so it is best to download your map if it is internet-dependent so that you can access it without fussing about the signal reception. As an alternative option, always carry a paper map with you.
Snacks
Some people will laugh at this one since when is snack an essential item. Well, every time you hear a rumble in your stomach or feel like nibbling on something, you cannot put down everything and set up a campfire or camp stove to appease your stomach.
It is recommended to carry along something, just in case. It might come in handy.
Camping Party Needs Differ
When you are camping alone or in a group, you will require different items. If you are planning to have a camping party with a group of people, then your camping needs will be slightly different.
If you think you are packing a lot of things, do not worry as there will be many backs to carry the load and you can split it up.
Choose Wisely
It is your trip, and no one can decide more appropriately than yourself. Every camping experience is different, especially when you choose to visit different places; therefore, the equipment list varies.
The items listed above are all the primary ones that you are definitely going to need. Anything can be added or eliminated depending upon the place, the climate, personal preferences, and the environment.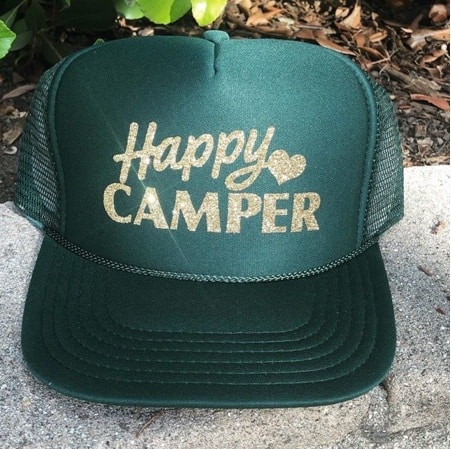 Conclusion
You might think it is old-school, but consider making a checklist of items to ensure that you don't leave anything important behind. With all these things packed, you are all set to go, have a safe mountain camping trip!