Hiking is something that almost everybody looks forward to. Who doesn't like to have a little adventure of their own with a bunch of friends or their own fun groups? But what have you thought about hiking during the winter?
Are you worried that you might not be able to have as much fun as you would have during summer, or is having your boots in knee-deep snow your worst nightmare?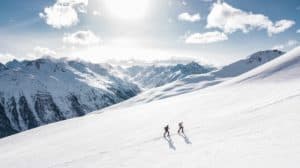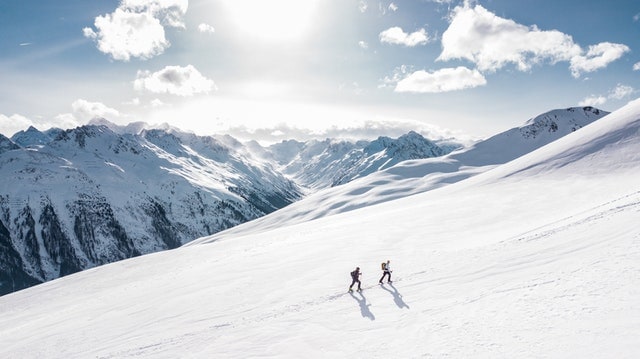 If you didn't know before, it is totally possible to hike during winter. And this article is just about that. Read on more to find out the different places where you can go to enjoy with your friends and family.
Since you will most likely be driving, check out this handy winter driving guide.
I don't know if you noticed but Landscape can seriously affect even home values. Therefore, it is nothing compared to having some interesting outdoor hikes even on winter.
Here Is A List Of The Places That We Will Discuss In Details Throughout The Article
One of the most accessible trails for hiking in the state of Colorado is the Emerald Lake in Rocky Mountain National Park. It is a fabulous place for hiking.
What is amazing is that you not only get to view one lake, but you get a glimpse of both the Dream Lake and Nymph Lake while you reach the end of your hiking journey at Emerald Lake.
You might wonder what makes this place extra special during winter. While winter may not be the perfect season for hiking and November is believed to be a dark time for hikers, this place really makes you forget about the dread of hiking for the time being. 
Once you reach up to the mountains you are welcomed by refreshing evergreens covered in snow, scenic lakes taking your breath away.
One of the most intriguing places to hike in during the winter is the Zion National park in Utah. It is considered to be an amazing escape from the harshness of winter.
Temperatures are comparatively mild due to the Zion National Park being situated in a low elevation, and there is less snowfall in the canyon as well.
Although only shuttles can be used to reach the place during the summer, private cars are allowed to access the area during winter. More freedom to hike and explore and less crowd provides a delightful and enjoyable trekking opportunity.
It is also known to be inhabited by diverse wildlife, and animals can be seen there while driving.
The Big Bend National Park in Texas is a well-known hiking spot for the 3 diverse ecosystem it offers. The first is the Chisos Mountain known for its high-altitudes, popular for bird watching. The second is the riparian zone along the Rio Grande which is beautiful in and of itself.
Finally, the Chihuahuan desert provides an excellent trail for hiking during the winter. Since the spring and summer months raise temperatures in this area, the winter is perfect for hiking in this location.
The South Rim Loop situated in Big Bend National Park is a spectacular place for long hikes or even camping. It is situated in the border of Mexico and houses a wide river, enormous deserts, massive canyons, and alpine forests.
During the summer, the Mojave National Preserve is quite warm and usually is not considered to be ideal for hiking. It can reach freezing temperatures during the winter, especially during the night.
This makes a fine winter day the perfect time for hiking. It lies between Los Angeles and Las Vegas and is quite accessible to the mass.
Ranging from Joshua trees forest and unique volcanic formations, and the popular "singing sand dunes", it would seem there is no end to the beauty that lies in Mojave National Preserve. The ghost town of Kelso, ancient caves which were formed naturally from lava flowing into the area, and a well-known road that is named Zzyzx are some of the other attractions in the area popular for sightseeing.
The Pacific Northwest forest and the picturesque waterfalls of the Boulder River trail situated in Washington is something to be truly desired among hikers. The hiking path in this region is comparatively straightforward and flat, making it ideal for trekking with the entire family.
It is accessible for hiking throughout the year, unlike some of the other locations in this list. During the winter, the trekking path can be a bit harsh, but due to the low elevation, the area receives less snow.
The sound of the river is quite blissful at night, and it is possible to camp in the Boulder River trail. A parking lot is also available for hikers to park their cars, and it can hold up to roughly 15 cars.
Guide To Winter Hiking
There are many essential things that all hikers must consider taking with them before setting off for their trekking journey. Hiking during the winter is significantly different from hiking during summer times, because of the plunge in temperature and snow on the trails.
First of all, wearing cold weather hiking clothes is possibly one of the most important things to keep in mind. Wearing layers of clothing to help stay warm and dry is crucial for all hikers.
Additional garments such as pack hats, gloves, face/neck gaiters, and hand warmers are very important for all hikers to carry with them on any trekking journey.
A pair of good boots that are both waterproof and breathable is of utmost priority. Other than that, every hiker must carry food, water, first aid kit, maps, flashlight with spare batteries, over-the-shoe traction devices, and hiking poles. Longer hiking journeys may require hikers to carry sleeping bags and tents if the need arises for camping.
Final Words
So now that you have read about the 5 best locations where you can hike during winter, we are sure you will choose one from these amazing places. There are plenty of places that are famous for their special attractions and are very popular among tourists.
However, finding a place that will provide all the scenic views without being overcrowded, is quite a hard catch
So which famous location have you chosen for your next hiking trip? Whichever you choose, you're guaranteed to have lots of fun& some health benefits as an add-on.
Hopefully, our article has given you all the tips and tricks you need to help you decide which location is for you. Stay safe and happy hiking!