Nature's beauty is unfathomable, and it is all around us. We see it in sunsets, sunrises, gardens, and landscapes. Nature is also felt in waters, mountains, and forests. Our nature artworks are ideal for outdoor enthusiasts since they capture the beauty of the world and provide peace to their rooms.
Many times people go out of their homes to camp in nature's locations in order to explore and capture the simplicity of natural creations. But before you head out, ensure you check out Outdoor Spider's review on some camping equipment you need.
Camping is a tradition that has been passed down from generation to generation. People have camped in national parks for more than a century, and many tourists who tented as children are now camping as parents and grandparents, passing on a love of the outdoors to their children and grandchildren.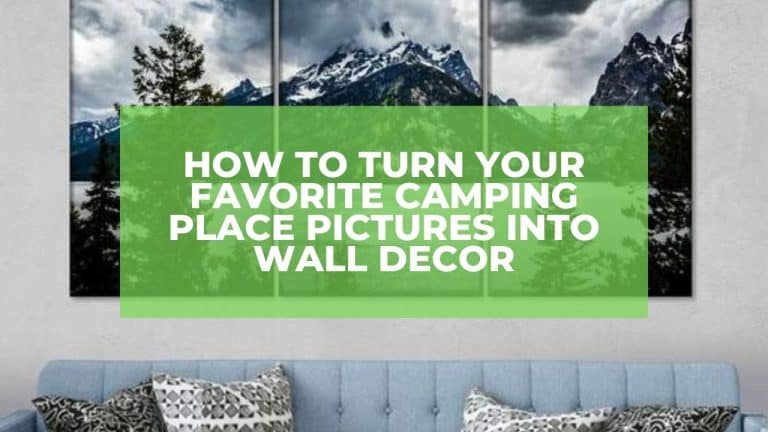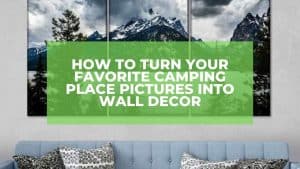 Wall art is the finishing touch that brings a room together and makes it feel finished. It's that extra touch that elevates your room from merely functional to appearing as though it should be featured in an interior design magazine.
As a result, nature's wall art relies solely on bringing the sensation of camping of nature's paradise into your own home. Things about nature can be captured and printed as wall art to be used to beautify the home using images. This is an important practice because it allows campers to maintain a sense of nature in their dwellings.
Benefits of Nature's Pictures In The Room
Everything Is In Harmony With Nature:
Nature scenes have colors that go with practically every color scheme. Green, brown, blue, and gray colors will go with almost any color scheme. Your natural paintings will still look great if you decide to change the colors of your walls in the future. They can even be used to bring in a complementary color, such as green, that isn't present elsewhere in your home. This offers a touch of variety without making you appear disjointed.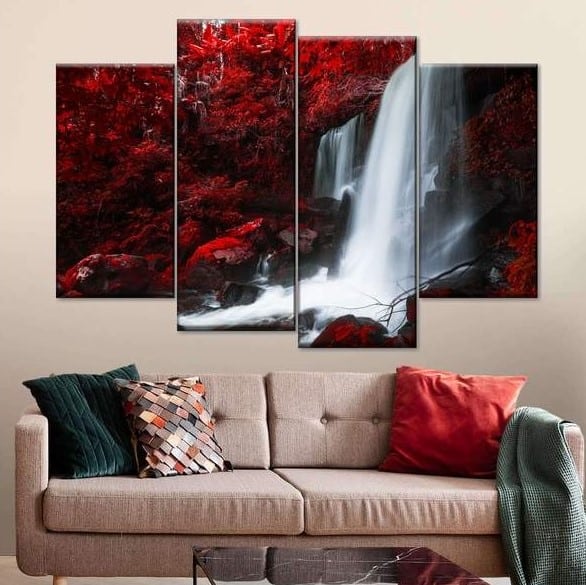 Nature Scenes Are Popular With Everyone:
Some forms of art are incredibly contentious. For example, some individuals enjoy abstract art while others find it amusing. Natural art appeals to a wide range of people. Some people will undoubtedly enjoy it more than others, but no one will find it particularly repulsive or unpleasant. Your visitors will appreciate your decor. For guest rooms and living rooms where you entertain friends and family members, nature's artwork is a terrific choice.
You Feel At Ease When You Are Around Nature:
Nature has a tremendous effect on the human psyche because it triggers the release of serotonin, a hormone that promotes happy feelings and a positive outlook. You probably don't get to spend as much time in nature as you'd like because of your hectic schedule. Artwork depicting a natural setting can have a similar impact, boosting your mood and making you feel more at ease in your own house. You'll be able to appreciate your life and make better decisions if you're calmer.
Why Pictures On Walls?
It keeps memories alive
Tell stories about your trips
Keep it as a travel keepsake
Remember your friends and family
Improve your photos of your children and family
Turn your favorite camping moments into memorable wall arts from ElephantStock today.
How To Turn Favourite Pictures To Wall Decor
Cut pictures into shapes to stick to the wall
Select pictures that match the color of the wall
Camping pictures can be framed and hung on the wall
Album can be made and placed on a table in the room
Because you're more inclined to take images of happy moments, photos shift your recollections toward the wonderful times you've experienced, especially during camping moments. It is crucial and easier to remember happy times following the phenomenon of pictures on walls.
Having picture evidence – that is, photo prints of outings keep the event fresh in our memory. Be glad, while your photos tell your stories, your walls are making more statements.