A bug out bag or BOB is an essential survival kit you want to invest in. They are not only ideal for surviving outdoors, and could be useful for those who move with a lot of essentials daily over a distance. They also appeal to people with a rustic sense of travel.
So if you fit into this category and need a quality emergency bag, you want to stick around to the end of this piece.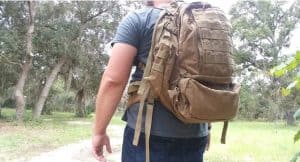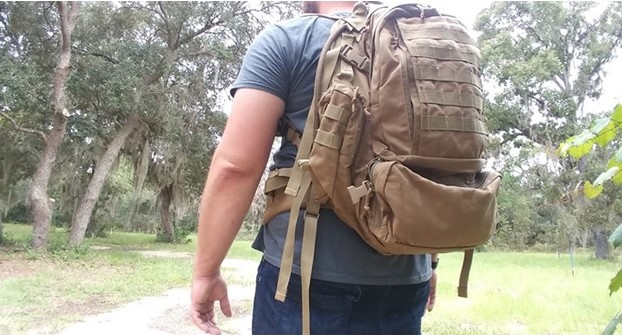 Nowadays, you can't be sure of when there will be an emergency outbreak, and it only makes sense that you are prepared. Imagine an earthquake a few blocks away, or a massive storm is coming, and you need to evacuate immediately with only your essentials for a few days.
While you can find many backpacking options, bug out bags were designed for use in emergencies where you need just your survival essentials.
Do You Need A Bug Out Bag?
Let's face it, the chances of an earthquake or any such emergency may be slim, but you can't eliminate the likelihood. Another way to look at it is that you get a new versatile fashion accessory you can add to your collection. Either way, you surely would benefit from a new BOB acquisition.
If you are a lover of the outdoor who occasionally backpack along the countryside, you also will need a good bug out bag for all your hiking essentials. It could also make a good work or school bag if you travel with a lot of things.
There are many ways you could use a new BOB, and you surely want to think of grabbing one. You can find more below about finding the best one for you.
How To Find The Perfect Bug Out Bag?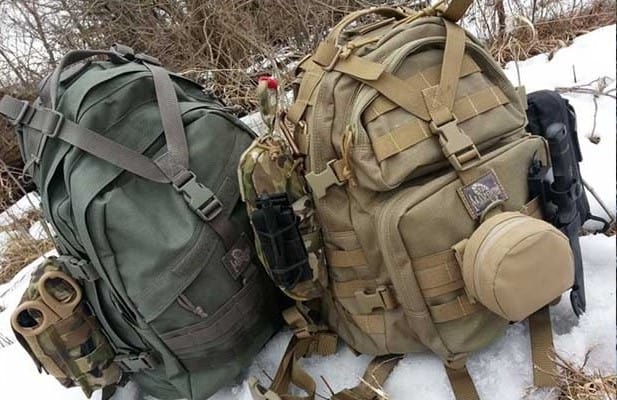 Shopping for a BOB is different from buying purses and briefcases, there are a lot of things to consider aside from how it looks or appeals to your sense of fashion. This does not mean that you should completely throw away appearance out of the window.
But when it comes to the best bug out bags, you should not be overly concerned about looks.
There are some basic features to keep in mind when in the market for the best quality camping accessories, and for BOBs, you want to note the following.
Lightweight and Comfortable
Most times, you will have to pack your bags heavy, and you want your kit to be light enough with all the load. You should choose materials that are both tough and comfortable to travel with for long-distance.
Check for paddings on the shoulder straps and back pads to increase comfort when on the move. There are useful suggestions on this page https://www.popularmechanics.com/science/health/a12123/4276122/ on staying warm and comfortable outdoors.
Design
You may not want to drool over the look for long, but it helps you choose a design you feel comfortable traveling with. There are different designs available, and you surely can find one that will be best for your outing.
Size and Color
Need a compact or oversized option? You can also find bug out bags in small and large sizes depending on your preference. In addition to sizing, you should also find them available in a variety of color options so you can find one that matches your wild.
Storage Capacity
Even if you choose to go for a compact bag, you want to ensure that it provides enough room for your survival needs. It has to have space for your computer or books, a few changes of clothes, tactical supplies such as binoculars, knife, battery torch, food and medical supplies to last 72 hours, and other essentials you will need to survive the wild.
You should also note the quality of the pocket and zippers. They have to be sturdy enough to withstand the hardcore nature of any rustic adventure.
Maintenance
Although it looks rugged and like it can hold a lot of dirt, you still want to choose a bug out bag that doesn't require much to maintain. You can start by going for one with a rugged material construction that is easy to clean or resistant to dirt and water.
Most BOBs are made for use in extreme weather, so finding one that is resistant to the elements is possible.
Cost
You will have to spend a few bucks to get a quality rustic bag, but this does not mean there are no cheap alternatives available. It is possible to find second-hand BOBs that are still in good shape and relatively inexpensive compared to a new one.
With a new bag, you can be sure that it would last a long time, especially if you go for quality rather than cheap.
What Are the Essentials Of A Bug Out Bag?
Now that you are looking to get a new bug out bag, you probably wonder the survival essentials you need to take with you on an emergency. The truth is that the list is endless, and to an extent, depends on you.
Are there things you can't do without for a day? Answering this question is the first thing you should do.
You will need to eat, hydrate, change clothes, and stay warm for when it gets cold. The next thing is you have to protect yourself in the wild.
Remember, it is survival of the fittest, so you have to be prepared. So a knife, torch lights, communications gear, and medical supplies will also go into the bag. You can check this website for more on the things to take with you on an emergency trip.
Storing Your Bug Out Bags
One way to get your BOBs to last long is to store them properly after each use. The routine is more than just tossing it to one corner of the room or in a locker till when next you need it. You will need to empty all the content and dry it out to remove moisture before bringing it inside for safekeeping.
Final Note
You can find a good quality BOB at your local hardware store, or go online and find some of the popular options available. Remember, it has to be rugged and versatile enough for when you need to move quickly at a moment's notice.