Hiking trips can be astounding for anyone who admires spending time with nature. But it can also be demanding at the same time. There are a lot of things that needed to be taken care of, to turn it into an unforgettable and memorable experience.
An integrated part of your hike trip is camping. And to make it worth it, you need to make sure you choose the right spot, terrain, proper gear, and, the best backpacking tent that's suitable for your needs.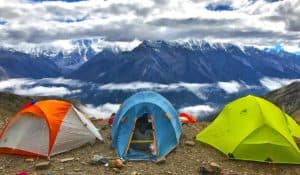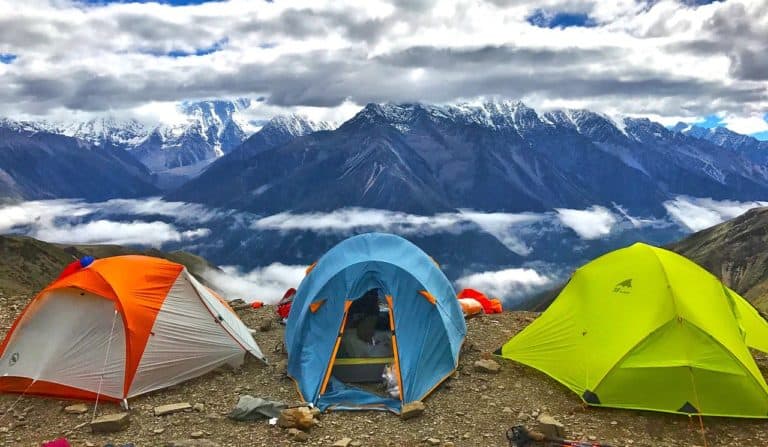 However, matching those needs depends a lot on the large number of surprises that mother nature can offer during your trip.
Even though you are done doing the math of understanding the climate and the landscape, you also need to get a good tent to rest and soothe up for the next day.
And choosing the one that fits your set of specifications can be a bit daunting at times, so to help you out, here are a few tips that you can take care of while picking the best backpacking tent for your hike trip:
Understand The Details Of Your Shelter
It is essential to understand the details related to your shelter before buying a tent for your hike. These basics help a lot in narrowing the choice when it comes to choosing a compatible backpacking tent. A few of such details that you need to often look for can include –
Single-Wall & Double-Wall Tents
Tents can be single-walled or double-walled. The choice, in this case, depends on the hiker's camping preference, but overall depends on the features that each one distinctively carries.
For instance, a single-walled tent uses a waterproof fly fabric as the tent's body, skipping the need to bring an extra fly, as is in case of double-walled tents.
On the other hand, double-walled ones are easy to set up compared to their single-walled counterparts. Each one has its distinct advantages and benefits, and depending on that, the choices may vary.
Imagine how relaxing under the sky would be after a day-long hike in the middle of Mojave during the fall or winter, and stargazing your way to deep, relaxing sleep! That's one of the multifaceted features of using a double-walled tent.
But if you are planning to go mountain hiking, a single-walled tent may do the work as it provides good shelter in such conditions, and is easy to carry.
Material Used
The material used to make the tent, and importantly the fabric, is considered an essential factor that defines the overall integrity of the tent in the long run. The fabric used to make the tent can also affect its cost.
Tents are usually available in nylon fabric, polyester fabric, cotton or canvas fabric, and the most commonly preferred today, poly-cotton fabric.
Besides, these can also come with additional coatings to protect it against UV, and weather condition damage, and for waterproofing. While PU(Poly-Urethane) coating is quite inexpensive and available in almost all tents, they are affected by changing weather conditions and don't tend to last long.
On the other hand, Silicone Elastomer coating works fine for a mid-range budget. Tents equipped with Cubenfiber are often costly but are equally effective in terms of lightweight and durability, and long-lastingness.
Decide How Often Are You Planning To Hike & Camp?
Picking up the right backpack tent often depends on how often you plan to hike and camp. In this case, there are two main distinctions available in the form of 3-season and 4-season backpacking tents.
While 3-season tents are easy to set up and handle and provide sufficient space and ventilation, they are not meant to withstand extreme weather conditions. A little face-to-face with such extremity can lead to irreparable damages.
If hiking and camping through such extremities is a part of your plan, then it is best to go with a 4-season tent. They can withstand such conditions and are helpful even for high-elevated destinations.
Camp Alone Or Camp in Groups?
Backpacking tents can vary from normal one-person to mansion-sized tents. So, choosing the right tent also depends on the number of people on the trip. The sizing measure particularly matters depending on the requirements of the living space, which includes the height, wall geometry, as well as the inner space within the tent.
Depending on whether it is a tarp or pyramid-shaped, you will have to adjust yourself to feel the available space. A centre position is considered best in the case of using a pyramid-shaped tent.
Ergonomics Of Tent Set-Up & Size Of Backpack
Best backpacking tents often come with poles and guylines, built with high-end quality materials. A well-built pole design is what defines the structural strength of the tent, and if scanning for such specs, try looking up DAC (Dongah Aluminium Corps.) in product details to ensure that you get served from the well-known manufacturers when it comes to tent-pole production.
One thing that backpacks often lack is the right set of stakes and guylines to hook your tent. These things, in particular, need to be added externally, to make things ergonomically easy while delivering desired durability and strength.
Remember, when hiking it is the size of the backpack that can play a major role, both in sprucing up, and soaring down your overall hike experience, so make sure the one you choose is lightweight, compact, and easy to carry.
How Effective Is Your Tent – Durability & Resistance Against Harsh Conditions
The last thing that you would expect is your tent to break down while seeking shelter in the wilderness. While most quality tents often come with sufficient durability to outlast the rough conditions, it still adheres to the old thumb rule that one size doesn't fit all.
At times, prior knowledge of the upcoming weather conditions, the terrain, and the landscape where you plan to hike can help you decide what can suit you best.
Final Verdict
Camping during long hike trips is inevitable, and can often determine the overall experience of our hiking trips. So selecting the best backpacking tent for your trip is not just merely a requirement, but a necessity when it comes to preserving that feeling of home away from home. Hope these easy tips can help you in making the right pick for your camping needs.