Recently there have been several evolutions in different industries. With the development of new and improved machines, the quality of jobs has become better. The printing sector also has its innovations. From inkjet printing to large-scale robotic printing; creativity is the new order.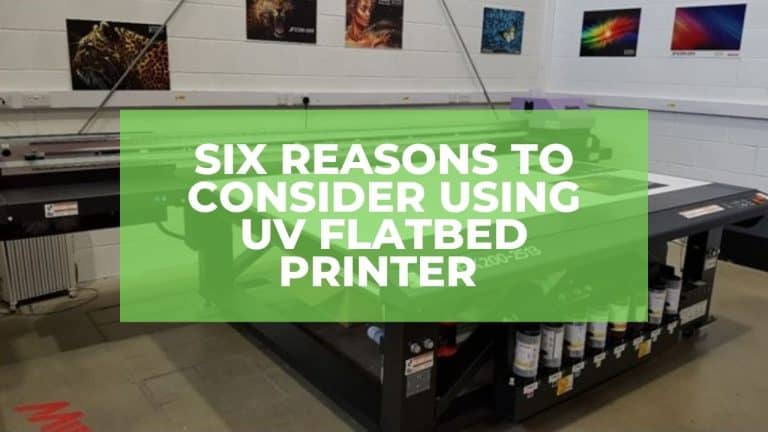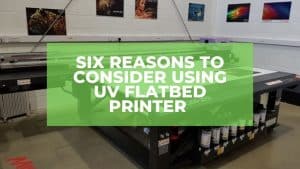 There are several advantages of using a reliable printing machine for your business. First, your business needs a professional look. Having a good design will not only bring this out, but a good printer also helps to produce the color and texture you desire. Talking about quality, we will discuss the UV Flatbed Printer and its six benefits in this article.
Six Benefits of Using a UV Flatbed Printer
Before now, printing used to be on just papers. However, the innovation of flatbed printers has given room to print on nearly any material. We are talking about fabric, plastic, PVC, glass, ceramic, metal, wood, and more.
There are several benefits of UV flatbed printing. Below are some reasons to use a UV machine for your commercial printing.
Next Level Fast Drying Techniques
One of the outstanding features of the UV machine is the presence of UV curing. It is responsible for drying the printed job faster. It makes use of light rays for drying, unlike the regular printers that use heat. With this, it takes just a few seconds to dry up the ink, adhesives, or coatings used.
UV printers provide a smooth result in printed materials. Unlike older printing technologies that caused coatings to shrink, this recent technology does not. It ensures better quality.
Ozone-Friendly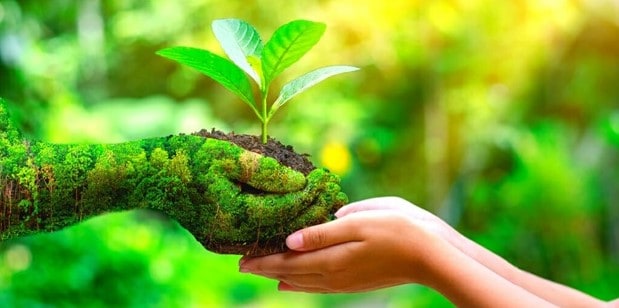 UV stands for ultraviolet. The use of ultraviolet light rays for drying up ink has several benefits. Not just that it reduces the turnaround time and makes drying faster, it also does not affects the environment.
Printing processes have several effects on our environment. Debates have been on over the years on how to eliminate them. Until recently, when the use of ultraviolet printing came into wide usage, the issue had lingered.
Printers that use heat for drying ink need more time and ink for this; however, UV printers need less ink as drying is in a shorter time. With this, we can reduce power usage, thereby reducing the emission of CO2. You can click on https://medium.com/ to read more about the effects of printers on the environment.
You might probably be wondering what effect this has on your business. Yes! The impact might not be direct. However, a customer might patronize you because your business is conscious of the environment.
Prints on A Wide Range of Materials
Sometimes printing on paper does not display a good standard for your business. Given this, there may therefore arise the need to print on other materials like fabrics, metals, plastic, and more. However, this is impossible with older technologies but possible with a flatbed printer.
Your business can now leverage flatbed capabilities. You can print on almost any kind of material you desire. If you are thinking luxury, you can try out silk. You can also try out uncoated paper that produces a sharper color.
Enhanced Color
The drying method of this technology prevents ink from sinking into the fabric. With this, the colors come out brighter. A vivid look is necessary for better visual presentation. You cannot have this with poor color display.
For instance, if you need to put your products on a brochure, they should have quality. A good quality suggests high professionalism and can make your business stand out.
High Quality After Finishing
Before now, ink spillage used to be a regular complaint after printing. But using a UV printer has helped eliminate this issue. Since it takes less ink and less time to dry out the ink, printed works have become better.
Regular printers make use of a powder spray to prevent setting off the inks. However, the disadvantage is that your printed work might appear with dust and stains that reduce its quality. With UV's you do not need an anti-spillage spray. Now you can get the print you desire.
A Top Quality Print Shows The Quality Of Your Service
Indirectly, the quality of your prints shows the quality of your services. Some businesses understand this little trick and apply it. You can click here to know more about print quality.
Customers assume that a poor quality design and print suggests your services will be of low quality. These assumptions are made even without giving you a trial. The first thing your prospects might come in contact with is your flier, brochure, or poster. You will be surprised at what a good print can do for your business.
Conclusion
The print sector has gone to the next level with new cutting-edge technologies. Now we can save our environment and maintain the quality of our prints. Printing with quality is necessary for our business. It gives a good front and suggests that your business can offer top quality service.